I think I should write my posts in the middle of the night - yesterday's post seems to have tickled quite a few people! And I thought it was just some gas! Interesting observation - all the responses so far have come from ladies! Wonder why....
BIBLE READING PLAN UPDATE: Jon Acuff brags about his success rate so far in this hilarious post. I must confess, I am now an embarrassing number of days behind! But we are taking a weekend retreat/holiday when I hope to catch up! Hope some of you at least can boast of an average of 100 in this regard!
WHAT NOT TO DO IN A SHOPPING MALL: This is for all you men out there who are looking for an excuse to get out of shopping! This letter has at least 7 good ideas! It may or may not be true, but it sure is hilarious! (HT:22 Words)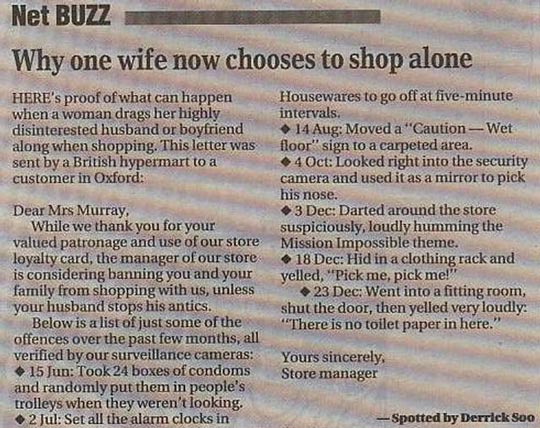 WHAT'S HAPPENED TO MY HANDWRITING: A sad but true occurrence in our modern world! By the way, my name has only 1 T!! (HT: Vit Z)
CHRISTIAN TALK SHOW HOST: Definitely unchristian-like behaviour, I deem. But hilarious all the same. I love the way the co-host tries to salvage the situation!