I think if I find enough signs, I'll make this a weekly feature to brighten up the week-end. It's interesting that the number of readers of this blog drops over the weekend. That makes me assume that many of you are reading this at work! That works too - this post will hopefully brighten up a Monday morning! On to the signs - and my apologies in advance. Today is all about toilet humour!
Some people try to be innovative when it comes to notices for the toilet
This one came from a science fiction museum...... obviously! (HT:
Ivman
)
And does anyone know the way to the car poo lane!
Once you get inside the humour takes a more morbid turn. Some signs came very close to being censored in this section! The first one reminds me of a joke about the heights of patriotism!
And in the toilet you do .......... what?!!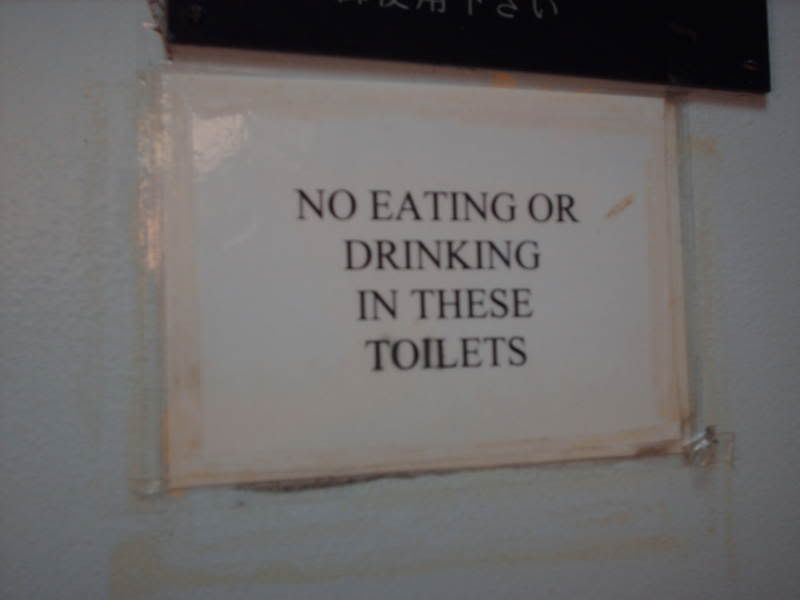 Finally a sign for a pool, but it makes this post for obvious reasons!
P.S. If anyone's sensibilities were hurt by this post, my sincere apologies. I know I am flirting with the fine line between decency and otherwise.....! But I couldn't help it! Hope you had a laugh at least!!